We Provide Professional Services
TOTALLY AFFORADBLE AND EFFICIENT
"Getting the job done wherever, however, no matter how big or small."
To set new standards of ethics and excellence in delivering to our customers superior quality and value-for-money residential and commercial spaces by employing a team of highly motivated and focused professionals.
FIX-IT Home Maintenance
FIX-IT Handyman & Facility maintenance services Ltd (a division of Cetworld Nigeria Limited) is a licensed and insured handyman and facility maintenance services company situated in FCT, Abuja.
We have a team of highly qualified Plumbers, Electricians, Builders and Decorators who have years of experience and provide a high-end level of service at affordable prices and we will do it exceptionally well. We are reliable, honest and trustworthy and we will leave your property spotless after completing a project.
At FIX-IT, our client's best interest will always come first, and everything we do will be guided by our values and professional ethics. We will ensure that we hold ourselves accountable to the highest standards by meeting our client's needs precisely and completely. We will cultivate a working environment that provides a human, sustainable approach to earning a living, and living in our world, for all our partners, employees and for our clients.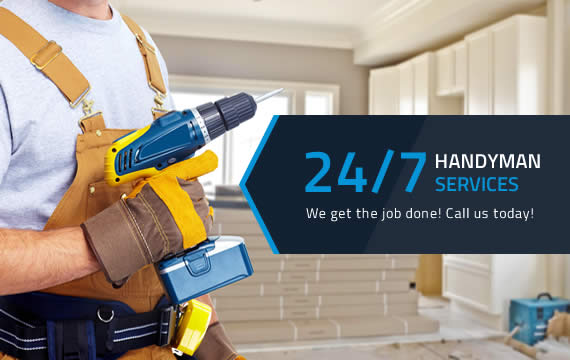 Professional HandyMan
From exhaust fan assessment to reviewing attic space and cleaning refrigerator coils to give you a safe life.
24/7 Services
Incase of emergency, pick up the phone and give us a call. We provide 24/7 service. We will be glad to serve you.
Affordable Price
We do more than a renovation service- we check for glitches that need attention to keep you safe and save your money.
Our Team
We have high quality handymen who are equipped with the latest tools.
Ifeanyi Godwin Okeke

Ifeanyi Godwin Okeke is the founder and CEO of FIX-IT Handyman & Facility Maintenance Services Limited; an indigenous Facility Maintenance Company in Abuja, FIX-IT was born out of  passion for Electrical, Mechanical, and general facility maintenance. He has professional experience in the services and over the years has gained enviable Customer base Nationwide. Prior to the Company's incorporation, He is also the CEO of Cetworld Nigeria Limited, Construction and Engineering firm known for its efficiency and Customer satisfaction. A company which has handled several high profile jobs in the country.

Engr. Chukwuebuka Okeke, Director and Technical Manager

Engr. Chukwuebuka Okeke, a graduate of Electrical & Electronics Engineering, Nnamdi Azikiwe University, Awka is an Engineer in good standing with several professional engineering bodies. He's a Member of Nigeria Society of Nigeria (MNSE), Member of Nigerian Institution of Electrical and Electronics Engineers (MNIEEE), Member of Association of consulting engineers Nigeria (ACEN) and Member, Licensing Electrical Contractor of Nigeria. (MLECAN). A COREN registered engineer with a strong penchant for Corporate Development and project Management. Engr. Chukwuebuka is a co-founder of CETWORLD NIGERIA LIMITED and Executive Partner at CETWORLD ELECTRICAL NIGERIA. Engr. Chukwuebuka has had much experience in the engineering field as he has worked with UNECON ASSOCIATION an M&E consulting firm where was a senior engineer. Engr. Chukwuebuka has done a lot of notable electrical and mechanical designs for many projects in Nigeria today.

Miss Mendu Ogechi

Miss Mendu Ogechi is well experienced in Human resource Management with good understanding on Working closely with various departments, assisting line managers to understand and implement policies and procedures. Developing and implementing policies on issues like working conditions, performance management, disciplinary procedures and absence management. She has efficiently run the human resources department of several companies as well as providing great secretariat duties to Companies. She provides the organization with structure and the ability to meet business needs through managing the company's most valuable resources.

Emmanuel Afeonkhai

Emmanuel Afeonkhai is a capable; results orientated Health Safety & Environment Manager with experience in leading high performance teams and successfully increasing efficiency and productivity whilst reducing costs and inefficiencies. He's a Member of Nigeria Environmental Society (MNES), Associate Member, International Safety Quality & Environmental Management (AISQEM), Member, International Association of Engineers and Computer Scientist (MIAENG). He currently Heads Research & Development Department of CETWORLD NIGERIA LIMITED. He has vast knowledge of the intricacies of Environmental Monitoring and Assessment, Occupational Health and Safety, Information Technology Solution and the application of Environmental regulatory guidelines to provide a safe and healthy environment for work and living. He's also a Business Developer with carrier streams on ensuring that best practice is followed in safety, legality and quality of service. Emmanuel

has had experience of Physical projects in Nigeria spanning through the Power, Mining, Construction, Health, Food, Production and Agricultural Sectors.
Want To Be A Piece Of Us?
We give a chance for people to work in the professional environment with challenges and values. Come with us!